Various Services of Human Centered Design
Saltcake advances the human experience through design.
We strive to create the world as it should be, and our work results in experiences people love. Designing the future is a creative act as what we do.
We are an international marketing and design company that provide and execute various marketing strategies with creative solutions adapted to our clients' requests.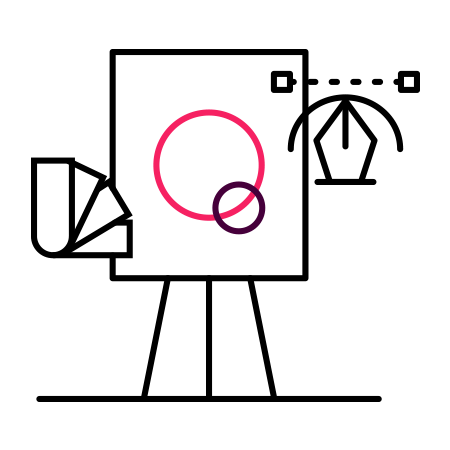 We create human-centered design that transform brands, grow businesses, and make people's lives better through our design. We design innovative and effective means for people love.
A brand image is created and maximized through the visual communication between people and a brand by use of original high-quality creative design that can lead to action, immediate interest and responses to a brand. Saltcake has proven its world-class creativity by winning several international and domestic awards. Saltcake is well-adapted to the changing environment, not only skilled in traditional media, but also digital, interactive, new media, promotions, and more. Through creativity, our client's branded visual communication will move the market as well as the consumers heart.
Saltcake based on human-centered design, consumer experience, affordance design and client's industry. We create a high-quality visual language, a creative storytelling and a great user experience through the design without boundaries.
Saltcake aspect of a sustainable design is creating an appropriate, thoughtful UX design that is friendly, easy to use and doesn't waste resources. We believe in the role of thoughtful design in the creation of the future.
Saltcake provides a design methodology that provides a solution-based approach to solving problems. We tackle complex problems that are ill-defined or unknown, by re-framing the problem in human-centric ways.
Saltcake focus on how to give further experience and identity to consumers with the experience creative design because today's customers are the most important key at the center of a brand and market.
Principle Creative Guideline
Saltcake is widely design considerations, all reflecting experts accumulated knowledge and experience from many disciplines which are behavioral science, sociology, physics, ergonomics and etc.
Saltcake is one step ahead of others and a leader in the era of new media and cross channel strategies by fusing new media, design and technologies, introducing innovative techniques.
We help clients differentiate and businesses growing by designing experiences that forge strong customer relationships through insights into customer motivations, behaviors and values.
Saltcake combines human-centered design with data science, we understand both what customers do, and why they do it. We create and manage brand value by making the brand central to the business's strategic aims through the design thinking method and data-driven consulting.
Saltcake solve to audit the current situation, identify weaknesses and opportunities, and suggest a great strategy through refresh a legacy user interface.
UT : Expert and User Evaluation
Saltcake is Identify and present detailed improvements the problems of the interface and experience based on the user task analysis through Heuristic Evaluation between consumers and expert.
Saltcake suggests a plan-of-action on how to make the user experience is aligned with the business objectives through strategy report, wireframe, storytelling and etc.
Proof-of-Concept Prototypes
Saltcake creates proof of concept design that it can define the identity of the brand and a prototype shows a user interface, usability, and creativity at the final output.
Heuristic (Expert) Reviews
Saltcake heuristic evaluation involves having one or more usability specialists individually examine the interface and judge its compliance with recognized usability principles with test groups and experts.
Saltcake supply a report as well as put information in an easy to understand and maintain which to build empathy for your client and build up to keep your goal by creating a flow of information.
We drive sales and experience by using cross-channel marketing, and new media with a marketing strategy approach to fantastic communications.
Saltcake provides the kind of effective and spontaneous marketing that moves customers hearts and enables the client to actively participate in the market, through creating a happy brand experience. With extensive knowledge of consumers' buying sentiments and buying patterns, and by exploring and responding to international and national market's ATL, BTL, interactive activities' contact points, a valuable marketing plan is created through the company, brand, customers, channel or staff relations.
Market & Consumer Analysis
Saltcake research the beyond market size and attitudes towards a brand. We do a deep dive into purchase habits, brand value and reliability, and everything else that drives consumers.
We are making a complete database targeted on your project. We analyze our database from an observation part to propose creation leaks and reflection axes.
Saltcake Identify the best marketing channels and best channel mix allows reaching prospects with the highest potential.
Saltcake find out concepts interesting to experience. We propose the best solutions and ideations through sketch, storyboard, design draft, 3D integrations.
Saltcake creates a promotion that attracts a high level of participation. We promote to viral channels which are blog, social network, press, trailer video, flyers, poster and etc.
Saltcake report the measurement for optimizing marketing performance, provides guidance and a specific definition of marketing performance plan for next steps.
We provide strategies and creation for the spatial concept that can create brands and cognitive enhancement within them, the reflection of lifestyle and social trends.
Saltcake creates a spatial journey connecting the emotional link between people and space which from the planning and design to the execution of the entire project, illustrates their creativity, innovations, and attention to details.
Saltcake creates the environmental design and space design which a combination of natural and man-made creations. The focus can be anything from landscaping and space design, interior, exhibition and specific spaces.
We provide a unique concept design and integration identity of space that combines a wealth of global design, space planning, interior design, graphic design, stuff & goods design, furniture, light and etc.
Saltcake focuses on creating optimal service experiences from space. We think a holistic view of all the related consumers, their interactions, and supporting materials and infrastructures.
Thanks to our high-qualified staff and partners, we can design, develop and deliver various tools and solutions which fit to our clients' needs. Our strength is to design solutions from scratch to final productions. Saltcakers are passionate people with different cultures, backgrounds, educations, and skills. This melting pot is a great asset to develop various creative and unique solutions