Movement that inspires.
Our new slogan embodiesour belief that mobility is key to creating progress and inspires ideas that can help enrich the lives of those around us. KIA Studio Brand New CI Design System Site
KIA Studio : A Guideline Platform for New KIA
KIA Studio : A Guideline Platform for New KIA ​
On January 6, 2021, Kia released a new C.I. to the world to create a new vision and customer experience in the era of M.E.C.A (Mobility Electrification Connectivity Autonomous).
Kia's new CI release was not simply changing the symbol but was a product of new challenges through reflection, succession, and innovation on all brand assets including the slogan. The client company wanted the results of all of these efforts to be shared not only with Kia's employees but also with related marketers and creators around the world.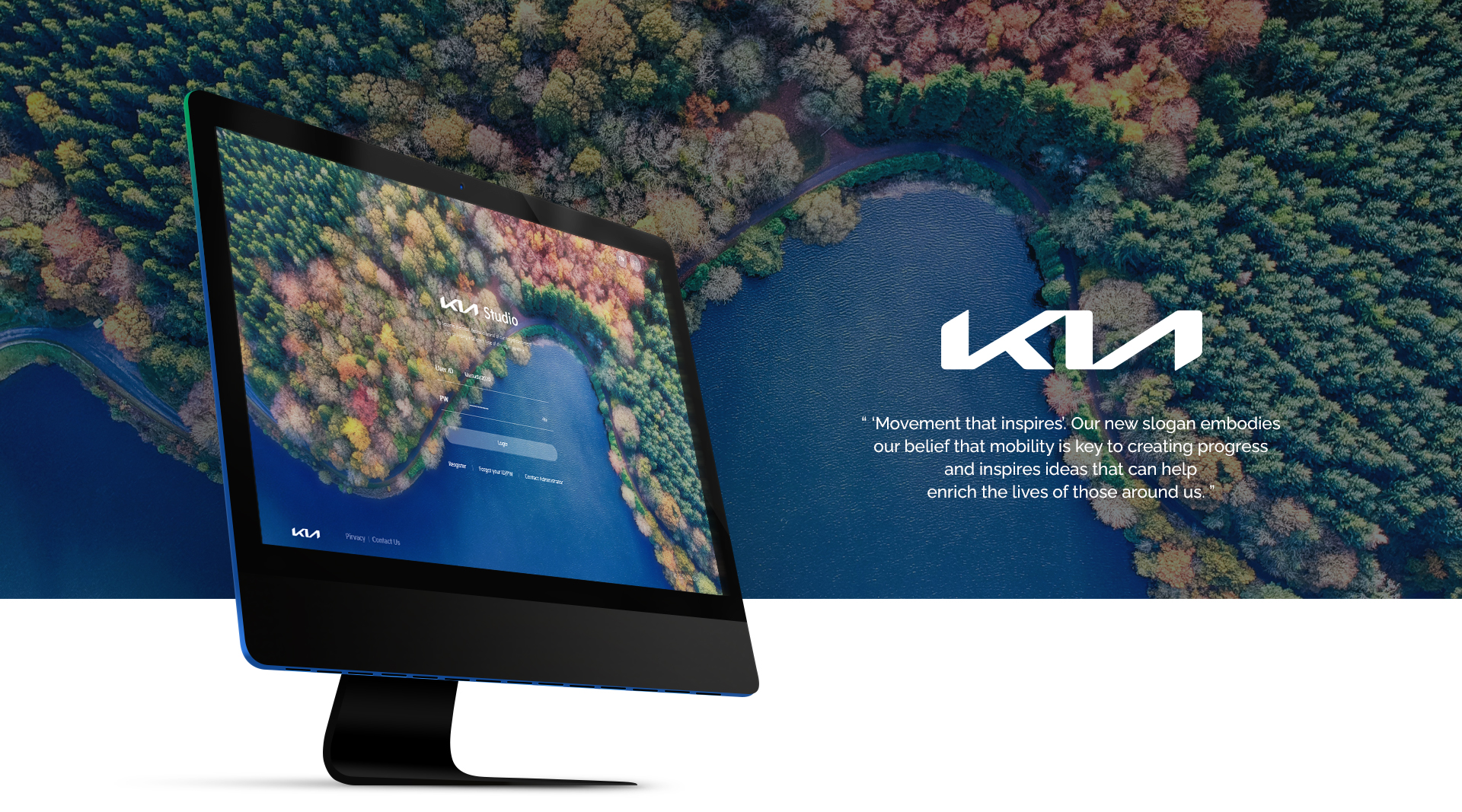 We built a Brand Asset Management Platform called 'Kia Studio' from October 2020 to February 2021 to provide a platform where Kia's new brand can be freely used as a source of inspiration in all sectors.
There were limited platforms such as these cases, so there had to be countless communication with Kia Brand representatives about 'how brand assets should be managed' and 'how they can be broadened''.
As a result, Kia Studio was able to systematically manage guidelines and numerous resources from CI Guideline to Communication Guideline, Digital Guideline, Space Guideline, and more, and provide services for users to actively experience Kia Brand. It also improved platform operational efficiency by allowing administrators to expand menus and choose how to access content in a variety of ways.
Through this project, SaltCake was able to impress customers with a company that is capable of Brand Communication as well as Brand Management.