Manatech is a global wellness company that offers excellent health products and various new products.
Manatech TrueLife is a consumer experiential campaign that makes it easy and 
enjoyable to engage with Manatech's key products.
This consultation aimed to enhance competitiveness by integrating the previously operated 
'Luminovation TrueBeauty Contest,' 'TrueHealth Master Challenge,' and 
'TrueRecipe Contest,' which were run individually.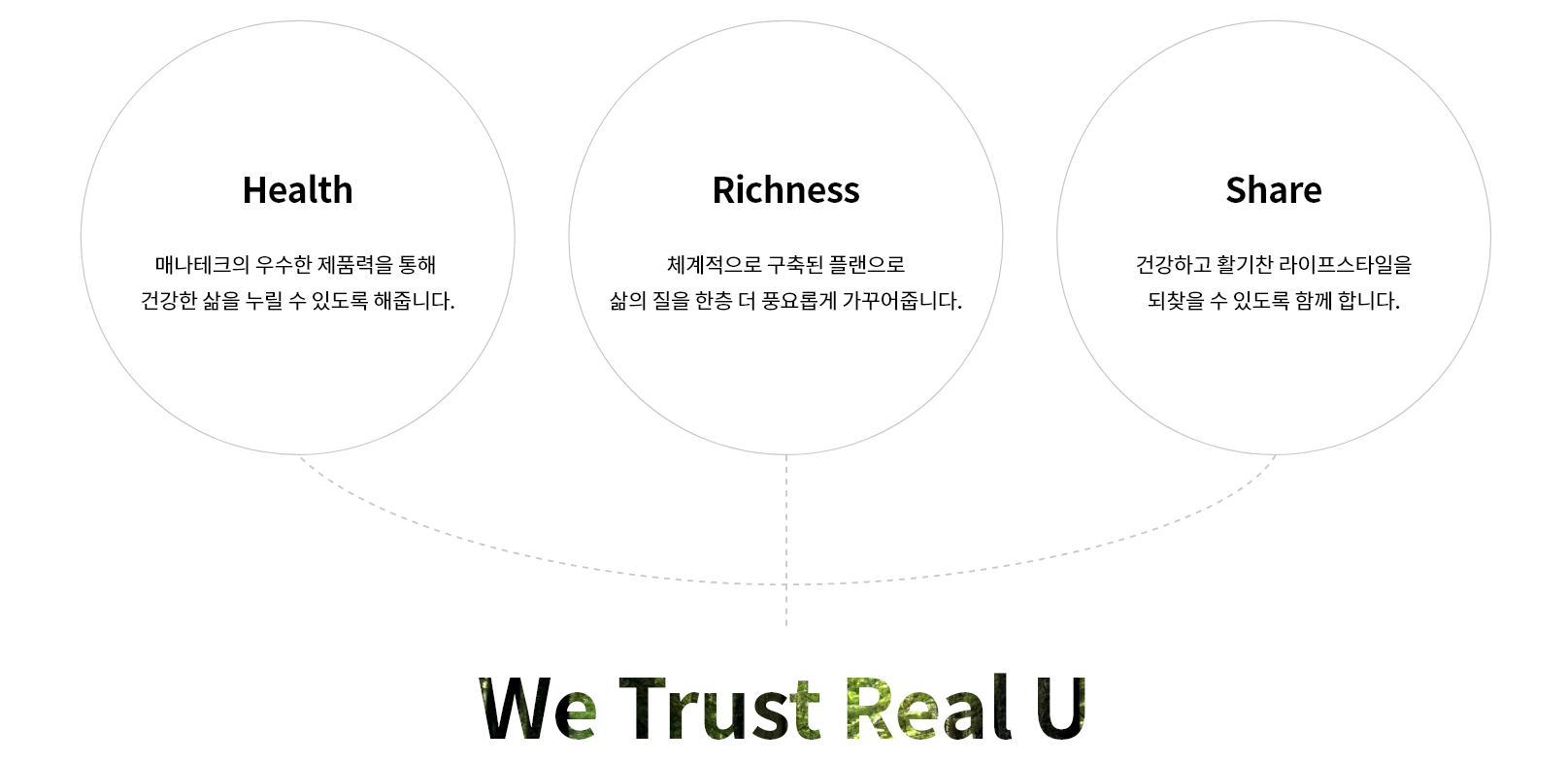 "We believe in the real you."
This slogan was developed to encapsulate the core values that Manatech pursues,
aiming to convey empathy, solidarity, and a warm heart
the moment people encounter and participate in the campaign.
Vibrant Atmosphere
with High Saturation Colors
Dense Design
with Overlapping Shapes
Creating a Soft Atmosphere
with Rounded Shapes
It conveys the meaning of seeking the true self from dietary habits to lifestyle and inner well-being,
and it intuitively represents the integration of Beauty, Health, and Recipe under the campaign name "Tru Life."