NH Nonghyup Bank CX/UX Consulting
NH Nonghyup Bank : CXUX Consulting
Saltcake conducted UX (User Experience) and CX (Customer Experience) consulting on the NH Nonghyup AlloneBank Service App. As NH Nonghyup is the closest and the most friendly bank to the Korean people, consulting was targeted towards Nonghyup's coverage on diverse age groups and also targeting the hearts of younger generation. Through consulting, Saltcake was pleasant in coming up with ideas the creative directions for the customer's consultation.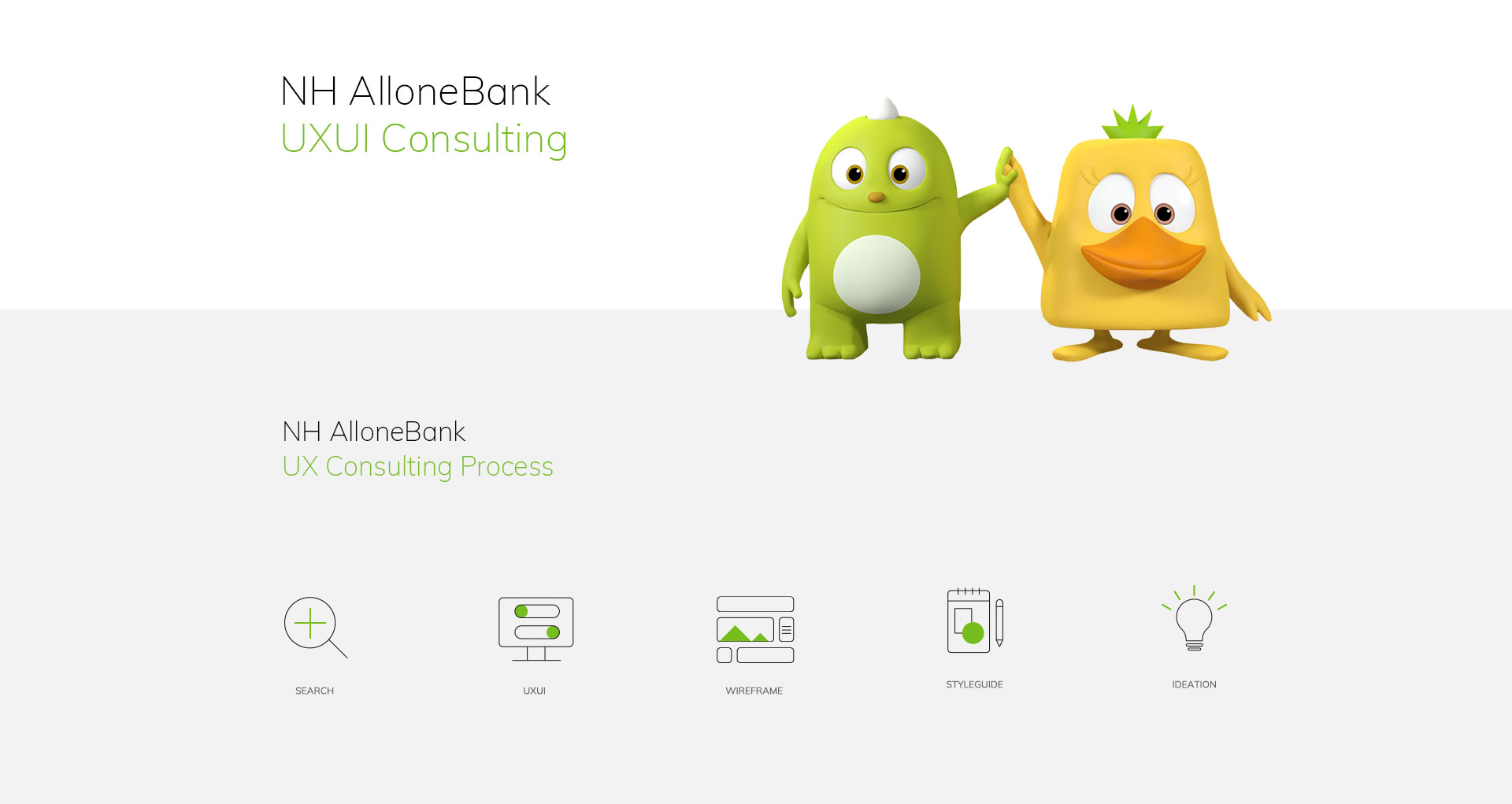 Through AlloneBank's introduction to their own banking service, the quality of their financial services has improved in addition to analyzing the customer needs that is implemented in order to strengthen both UX and UI. Saltcake has analyzed through research on various cases of domestic and foreign financial services and continued this until we have narrowed down the applicable services for the Nonghyup AlloneBank. Thus, AlloneBank services specializes to focus on carrying out tasks that can overcome the limitations that are on the current domestic financial services.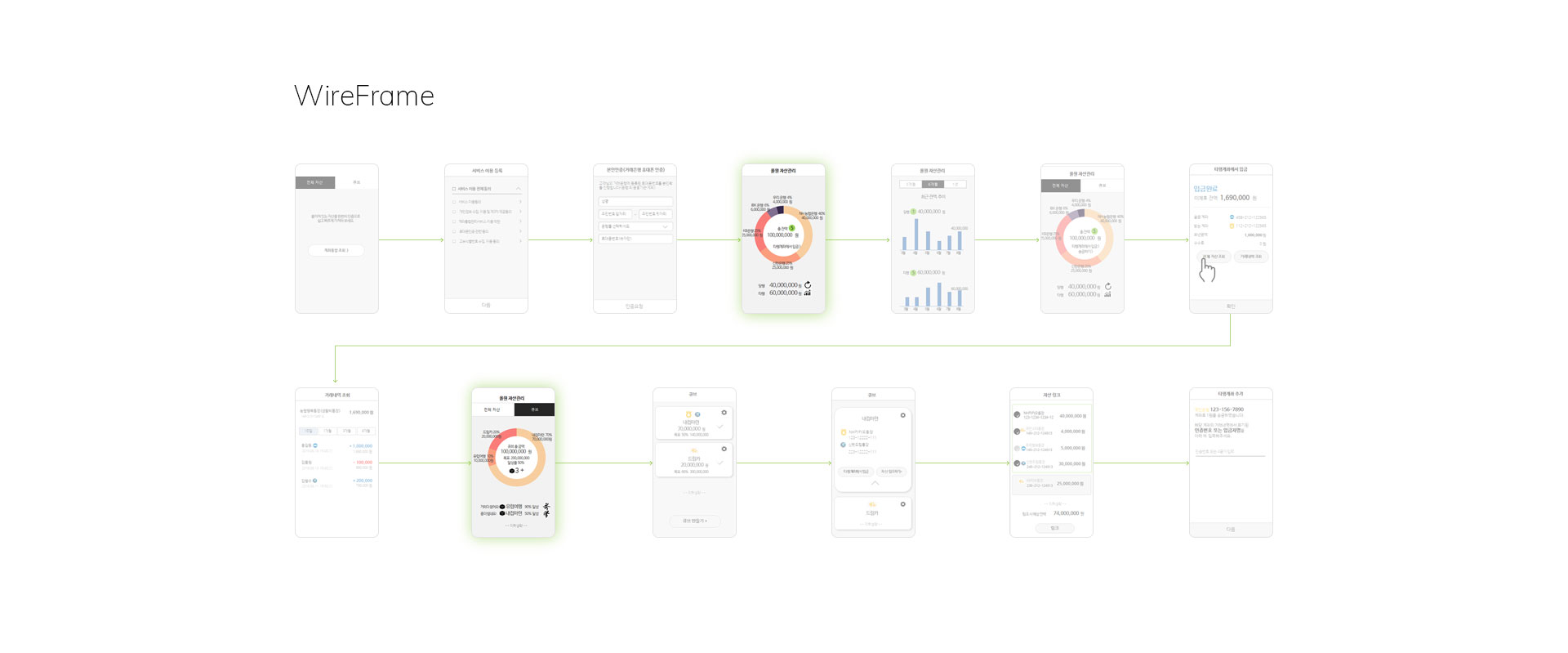 Through wireframe production for simulation, Saltcake realized that short-term and long-term strategies could be distinguished. Results were derived through active collaboration with the Nonghyup Allone Strategic Team in order to share and apply the applicable range.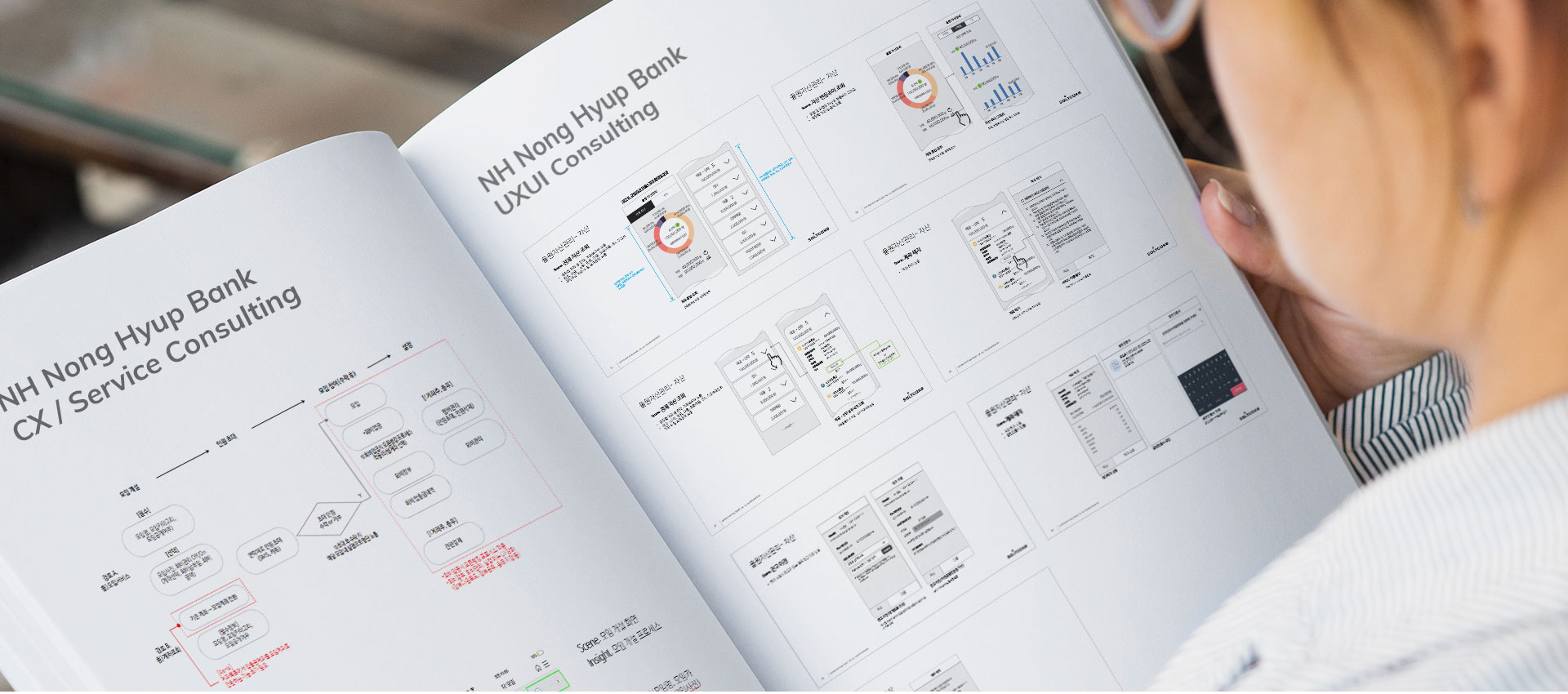 Saltcake expects to see Nonghyup Bank's AlloneBank to be at the center of domestic financial service provider using the finalized sustainable CX services and the UX standards analysis report that was achieved through consultation.